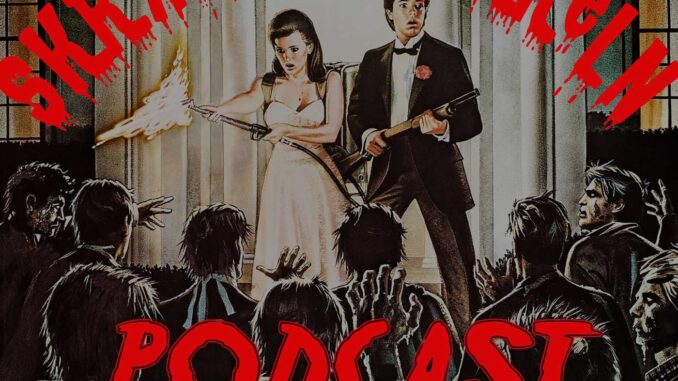 Patrik och Fredrik tar sig en promenad fram till flickornas studenthem efter att ha blivit attackerat av något slajmigt liknande en blodigel. I avsnitt 99 pratar vi om en riktig kultrulle som både hyllar kända regissörer och kreatörer inom filmvärlden.
Samtidigt pratar vi om hur 80-talet påverkat skräckfilmsvärlden

Dagens film:
Night of The Creeps (1986)
An alien experiment containing slug-like organisms crashes Earth and infects a fraternity member. Mayhem ensues when a couple of college boys discover the cryogenically frozen corpse.